Since 1969 our mission has been simple, provide exceptional waste management services to the families, businesses, & communities throughout Pennsylvania & Delaware.
Our promise to you, our valued customer:
Exceptional service provided by well-trained
& courteous staff focused on the safety & well-being of the communities we serve…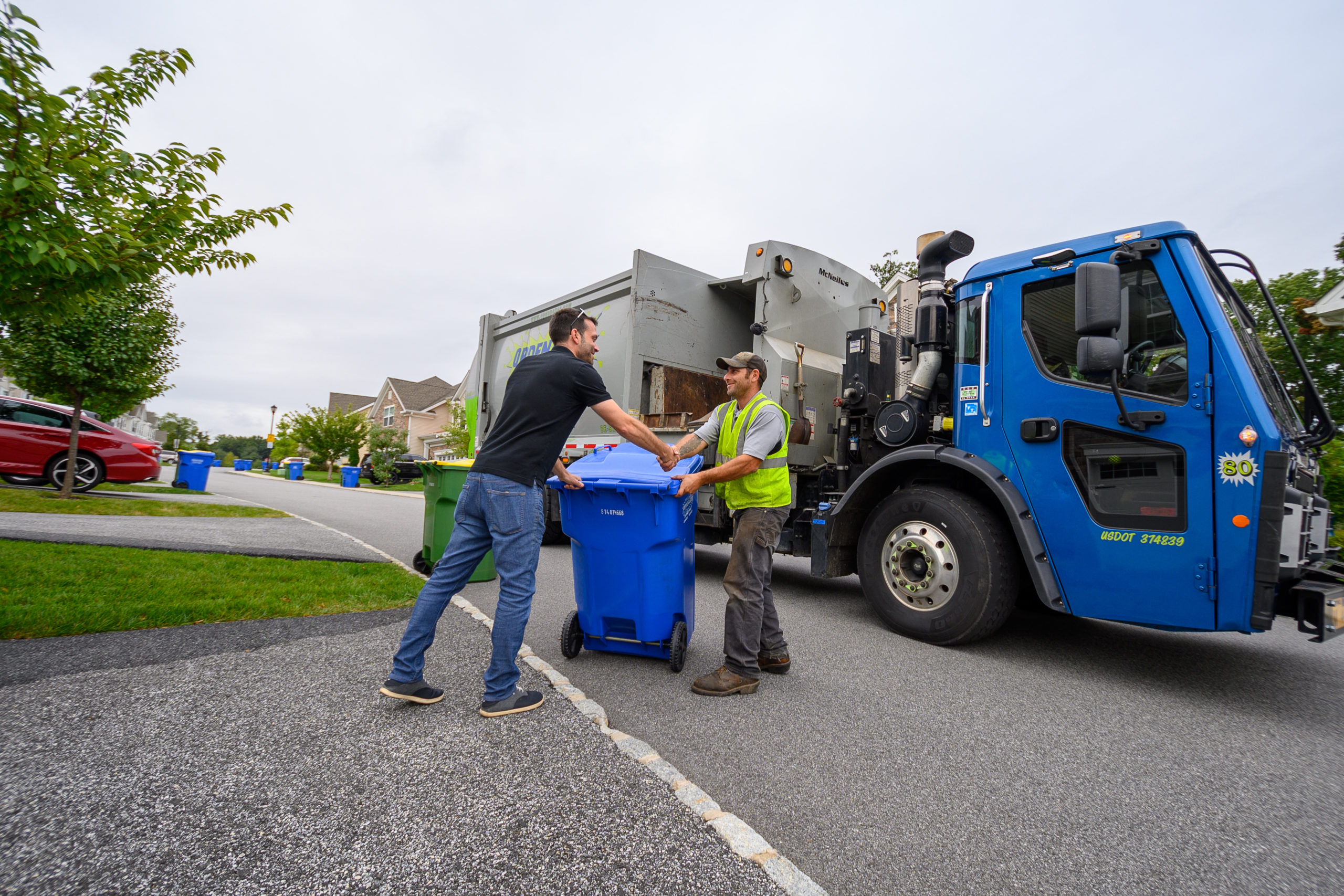 Our business has been working with Opdenaker and Sons for many years. Throughout this time they have been responsive to our needs during times of construction, emergencies and change. The office staff are accessible, knowledgeable, and helpful. They understand their customers and are a supportive partner.
For 9 years I've been receiving trash service through Opdenaker trash company with superior quality and professionalism. Beginning day one until current service every driver has been respectful and kind waving hello to us in the parking lot and in the street. Each week the dumpster we have is put back in the same spot without any debris left behind. When we need an extra pickup scheduled Opdenaker trash is on time promptly with our request without any discrepancies after a quick phone call. Office employees answer quickly and always sound like they have a smile on their face and make you feel welcome. Extraordinary company with impeccable service and family owned which is very important to us. 
Proud to be an Opdenaker trash customer and see the quality family branded logo every time we pull into the parking lot. I couldn't ask for a better service provider. 

Customer service makes all the difference; that is what we learned from Opdenaker. While I was at the Dilworthtown Inn (thru 2019), we had several trash vendors. Opdenaker helped us adjust our trash service to match our needs from recycling needs, busy / slow season volume changes, and using trash compactors. Making these adjustment reduced our costs. When we had issues, Opdenaker would work with us. It's all about the quality service.